Results: Literary Dating Game
2:40 PM
RESULTS!
Find out who you're destined to be with...or just go on a date with.
Click the book cover for the goodreads page!
Bachelor 1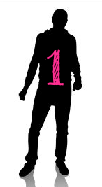 Dante
My review

Bachelor 2
Warner
My review

Bachelor 3

Cricket
Hope you had fun.
Who did you end up with?
Would you go on a date if this were real life?